Get the power to create and launch complex product offerings quickly.
Intelligent Product Catalogue
Keep up with the market changes and maintain consistency through centrally managed products.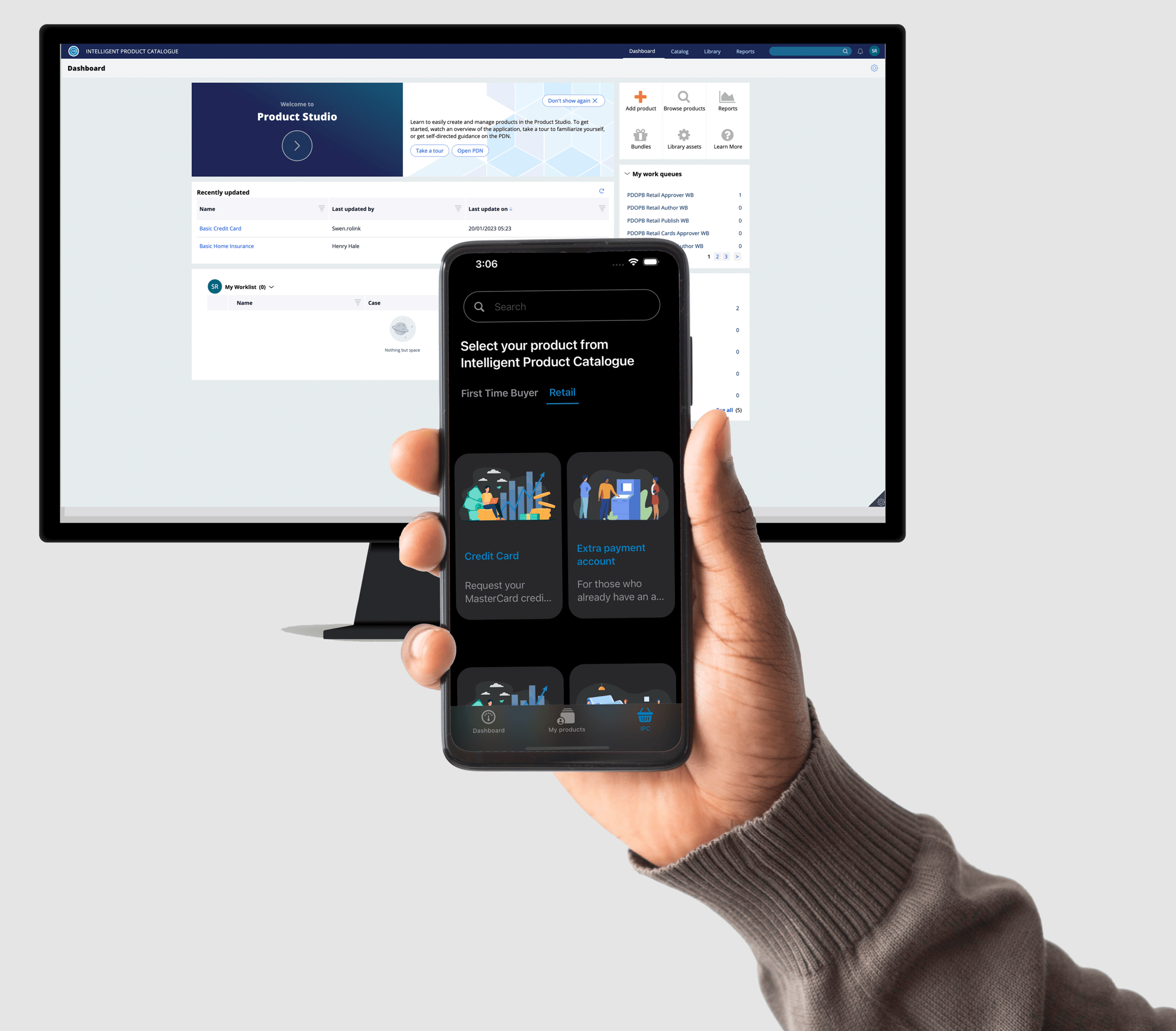 Why use our Product Catalogue
Whether you're developing new products or modifying existing product features, you may find yourself struggling with disconnects, inefficiencies, and poor visibility. That's because the involvement of many different departments means different inputs, which can muddle your product development and launch. So how do you tackle all these challenges without compromising your speed to market? That's where Labb's Intelligent Product Catalogue can help. The Intelligent Product Catalogue is a channel-agnostic platform that accelerates your time to market and reduces the cost of creating, changing, and launching new product propositions. It empowers you to create complex product offerings while directly presenting customers with suitable products based on their eligibility
No code solution
• Skip the need to translate product definitions, eligibility, compatibility, and pricing rules into code.
• Reduce errors from shipping products through tech development pipelines.
• Improve scalability and reliability by simplifying monolithic product engines.
Faster time to market
• See greater sales and profit margin compared to your slower competitors.
• Reduce dependence on tech teams to ship new products and services.
• Simplify workflow and manage catalogue changes irrespective of the location, platform, or channel.
Improved bottom line
• Move at the speed of your customer by streamlining product creation.
• Centralise product information kept in several sources into a robust and flexible database without compromising data presentation.
• Increase consistency across all processes from offering and billing, to extension.
• Avoid data inconsistencies that could relate different messages to your customers.
• Eligibility rules – Define criteria that must be met for a customer to qualify for a particular product, service, or bundle.
• Compatibility rules – Define the combination of products or services allowed in a given scenario.
• Pricing rules – Multidimensional definitions of pricing strategies applied to a product or service.
• Asset and product version management – Create new versions of products ahead of time and run pricing against previous ones.
• Service-driven approach – All execution functionality can be called via an API. Every channel and application can easily connect to a centralised rules engine.
• Extensive asset library
• Extendible lifecycle management of products and services
• Enriched definition and execution library
Labb's Intelligent Product Catalogue is a flexible and scalable multi-user catalogue platform with customisable front-end to search and browse through the products.
Get started today!